DG Manufacturing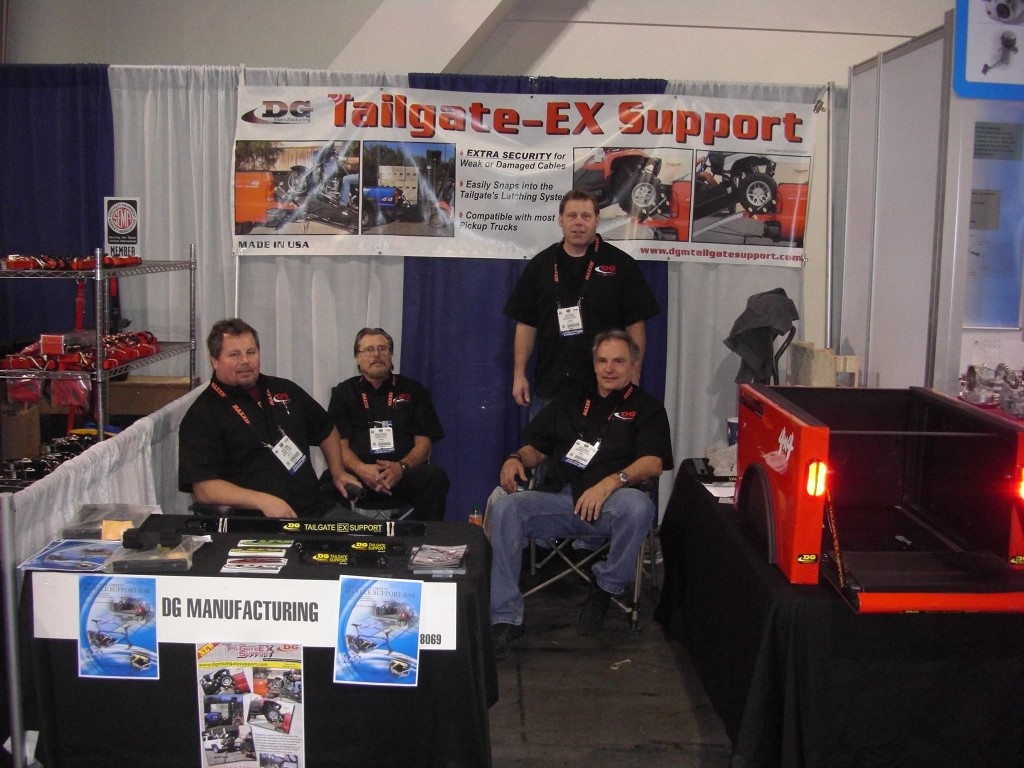 Sometimes it takes a strong passion for an industry, in addition to years of traditional experience to merge together to design and develop a line of products that respond and function to situations that we all think we just have to live with. That's what happened to Glenn Cauley over a decade ago.
Being an active enthusiast of GNCC, ATV and UTV racing, Glenn experienced a situation while attempting to load his ATV onto the bed of his pickup truck. The tailgate cables snapped, and his ATV fell to the ground. Luckily, Glenn was not injured, but it cost him over $1,200 to replace his truck's tailgate and repair his ATV.
Rather than risk the same thing happening again, Glenn immediately started working on a product that would safely secure his tailgate during the loading / unloading process.
Our Team
Together, Glenn Cauley and Scott Gunn developed the Tailgate EX Support. They designed, fabricated, and tested a prototype that was very simple and easy to install and uninstall, with no tools or modifications to the truck.
In 2001, DG Manufacturing received a patent for the Tailgate EX Support and the production process began.
In the beginning, most of the awareness of the support system came through exposure by Glenn, Scott, Don and Michelle, while actively attending, racing and riding their ATVs and dirt bikes. Today, thousands of Tailgate EX Support systems have been sold throughout the country.
We take great pride in our innovative patented tailgate support system, and continue to pursue our passion of providing design ideas and solutions for light duty pickup truck owners.The DG Manufacturing team has a depth of knowledge and experience, and a strong passion for the industry. We are able to provide extensive information about the product line, uses, ordering and delivery details.
Glenn Cauley Partner / President
Oversees product research and development, works with vendor partners
Leisure Activities: Attending local ATV / UTV Rallies and Charity Runs in his Can Am Commander
---
Scott Gunn Partner / VP / COO
Manages daily operations, manages product design and fabrication.
Leisure Activities: Trail riding his Polaris RZR900-XP and dirt racing with his family.
---
Don Kopriva Partner / West Coast Representative
Manages logistics for the western United States, manages vendor relationships.
Leisure Activities: Attending west coast off road and on road rallies and events.
---
Michelle Gwynn Graphic Artist and Marketing Director
Directs all integrated marketing plans (domestic and international), coordinates marketing trade show schedule and activities, engages with the product design team and new product development